Get Ready for the 2020 Agri-International!
2020 KFYR Radio Agri International
Our 43rd year!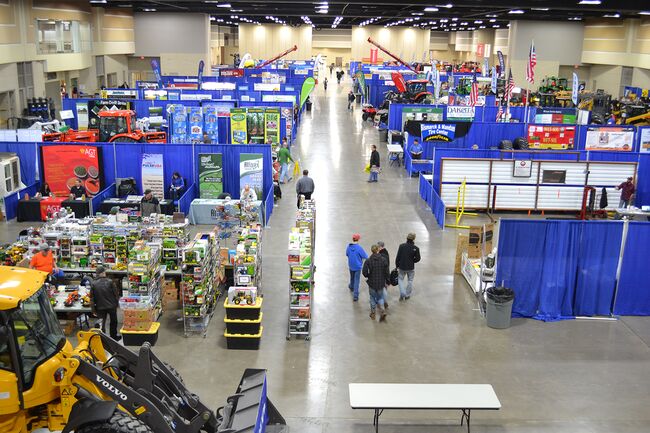 KFYR Radio is extremely pleased to present the 2020 Agri-International!
Date(s): Feb. 11th & 12th
Location: Bismarck Event Center
Time(s): 9AM - 6PM Tuesday, Feb. 11th
9AM - 5PM Wednesday Feb. 12th
This is a marketplace where farmers, ranchers, and agri-businesses meet. The event was created 43 years ago, as a way to show our appreciation, and to acknowledge the importance of agriculture to our economy.
Over the years, the Agri International has evolved into a premiere mid-winter event with hundreds of agribusiness exhibits and numerous educational and informational programs.
This year's event will be the largest ever; we estimate as many as 600 exhibit booths!
We are especially proud that for many years, the Agri International has included a Living Ag Classroom, where thousands of young people have learned more about where their food comes from. 
Also, check out the toy show and a variety of seminars!
The Agri International is a great place for farmers and ranchers to shop, visit and learn.
Make plans to join us at the Bismarck Event Center on February 11th and 12th. 
We look forward to seeing you!
Free admission and free parking in the south lots at the Bismarck Event Center!
If you would like to reserve a booth please download the attachment at the bottom of the page, and and mail it in to iHeartMedia's Bismarck location:
IHeartMedia-Bismarck
3500 E Rosser Ave.
Bismarck, ND 58501
Requests for specific booth locations are given priority based on the date your contract is received.