Supergroup Sons Of Apollo debut new track Signs Of The Time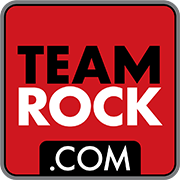 New supergroup Sons Of Apollo have released their debut track Signs Of The Time.
The band sees former Dream Theater members Mike Portnoy and Derek Sherinian reunited – and they're joined in the lineup by Mr Big and The Winery Dogs bassist Billy Sheehan, ex Journey frontman Jeff Scott Soto and former Guns N' Roses guitarist Ron 'Bumblefoot' Thal.
Signs Of The Time will feature on the band's upcoming debut album Psychotic Symphony, which will arrive on October 20 via InsideOut Music.
Portnoy says of the track: "Signs Of The Time was the very first thing myself, Derek and Bumblefoot wrote when we got together to begin writing for Sons Of Apollo in March of this year.
"It starts with this heavy, brutal Bumbleriff – initally coined Korntera – then goes into a cool verse with a two-part vocal melody that I wrote, sung by Jeff and myself which eventually opens up to a huge vocal hook in the chorus that Jeff wrote and sung in three-part harmony by Jeff, myself and Bumblefoot.
Photo Credit: YouTube