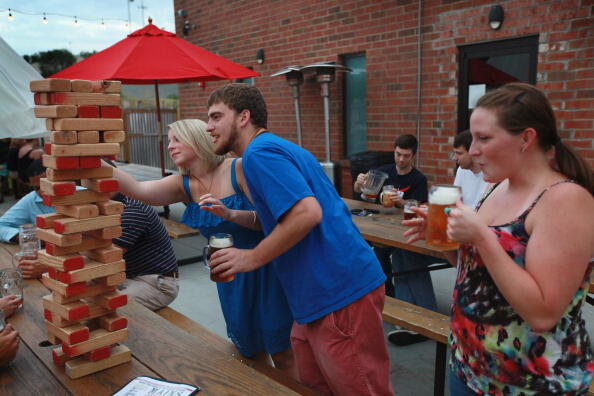 Looking for something fun to do at your next backyard BBQ?We've got just the thing for you!Woodworker, Brian Calteaux, has created a huge Jello Shot Jenga game that he calls the "Little Tipsy Shot Tower." At 27 inches tall, the tower has 54 sanded blocks that stack into the Jenga shape everyone is familiar with. Within the blocks there are 15 spots to put Jello shots, and it even includes 25 1-oz. cups with lids and a laminated rules and recipe card. It costs $79, but can be customized for more Jello Shot holes at $1 a hole. We think this is pretty damn awesome! lol
If you're interested, order now -- because it's already back ordered six weeks on his Etsy shop.
Check out the "Little Tipsy Shot Tower" and get more details on ordering this fun adult backyard game here!