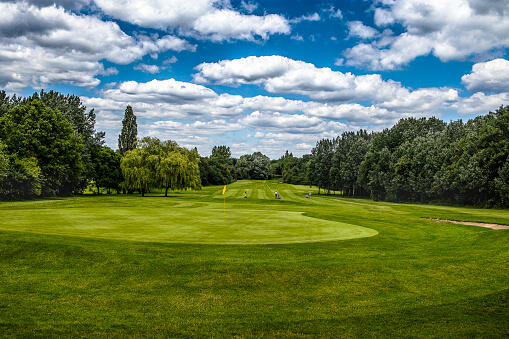 It's the first day of spring tomorrow, which is obviously great news! But let's be honest...we never "really" had much of a winter. Regardless, I think we're all stoked that some of the golf courses are now open!
Golf Courses open as of 11am Friday morning are:
Pebble Creek Golf Course, | 2525 N 19th St.| 223-3600
Nine-hole, par 35 course
Natural links course running along the Hay Creek corridor
Beginning and experienced players enjoy this short and sweet course
Indoor and outdoor putting green
Indoor and outdoor driving range
Riverwood Golf Course, | 725 Riverwood Dr.| 222-6462 or 250-7677
18-hole, par 72 course on the Missouri River flood plain
Parkland-style course with wide, tree lined fairways and abundant wildlife
Outdoor driving range and putting green; chipping and pitching practice areas
Club house with concessions
Riverwood Golf Course allows carts off the cart path during favorable weather conditions. Golf carts are equipped with GPS and are required to use the 90-degree rule on par 4-holes and par 5-holes. Carts must stay on the cart path on par 3-holes.
Tom O'Leary Golf Course, |1200 N Washington St.| 222-6531
·18-hole, par 69 course
·Well-manicured, shorter and challenging for players of all skill levels
·Wonderful views, mature trees and wide open fairways
·Putting green and beverage cart
·Practice area, free to use with your own golf balls
Right now course hours are 11am to 5:45pm every day. (hours may vary based on changes in daylight & weather conditions)
CLICK HERE to make tee times online.
I'll see you on the golf course!
~ Dave